Vancouver Missions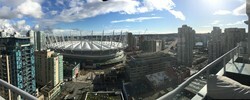 Grade 9 students will be traveling to Vancouver. They will be serving along side of a number of inner city ministries. A focus of the trip is to hear the voice of God and service.
Please be in prayer for:
-Safety while traveling.
-Hearing the word of God.
-Courage in responding to the word of God.